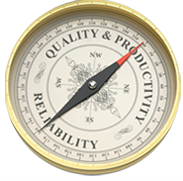 Overview

Systems like Six Sigma, Lean Manufacturin, TPM etc are broadly based on systematic working and help in improving operational efficiency, if implemented effectively.
more...

Reliability
The importance of high level plant reliability to your company's profitability cannot be undermined since improved reliability reduces the cost by improving uptime,
more...

Maintenance Planning
CAN CONSULTING works with your team to build an effective system on which Reliability is built, leveraging our knowledge and experience.
more...